2021 County Attorney Appointment
UPDATE 8/11/21: John Luthy was sworn in as Cache County Attorney
UPDATE 8/10/21: Congratulations to our new County Attorney, John Luthy! He was appointed tonight by the Cache County Council to finish the remainder of the term vacated by James Swink.
We appreciate the other two candidates, Jacob Gordon & Dane Murray for their interest in the position! All three men currently work in the County Attorney's office and all of them were terrific candidates! The Cache GOP looks forward to working with John as the County Attorney!
UPDATE 8/3/21: The three County Attorney candidates were interviewed by the Cache County Council Tuesday August 3, 2021. Watch their interviews here (beginning around the 8 min mark). Dane Murray spoke first (10:45 min mark), Jacob Gordon (33:45 min mark), John Luthy (49:50 min mark). The County Council will appoint one of the candidates to fill the mid-term vacancy at their next meeting August 10, 2021.
---
7/16/21 PARTY STATEMENT – SPECIAL ELECTION CANCELED
Dear Republicans,
The filing period has ended and there were only three applicants for the vacated County Attorney position. According to the Cache County Republican Party bylaws and Utah state code, we are responsible for nominating three candidates to the Cache County Council.
We want to thank the following individuals for their interest and desire to serve the citizens of Cache County: Dane Murray, Jacob Gordon, John Luthy.
Since only three individuals filed, there is no need to hold a special election. The names of the three candidates will be forwarded to the Cache County Council on Monday, July 19, 2021.
We wish the best to each of the three candidates!
Sincerely,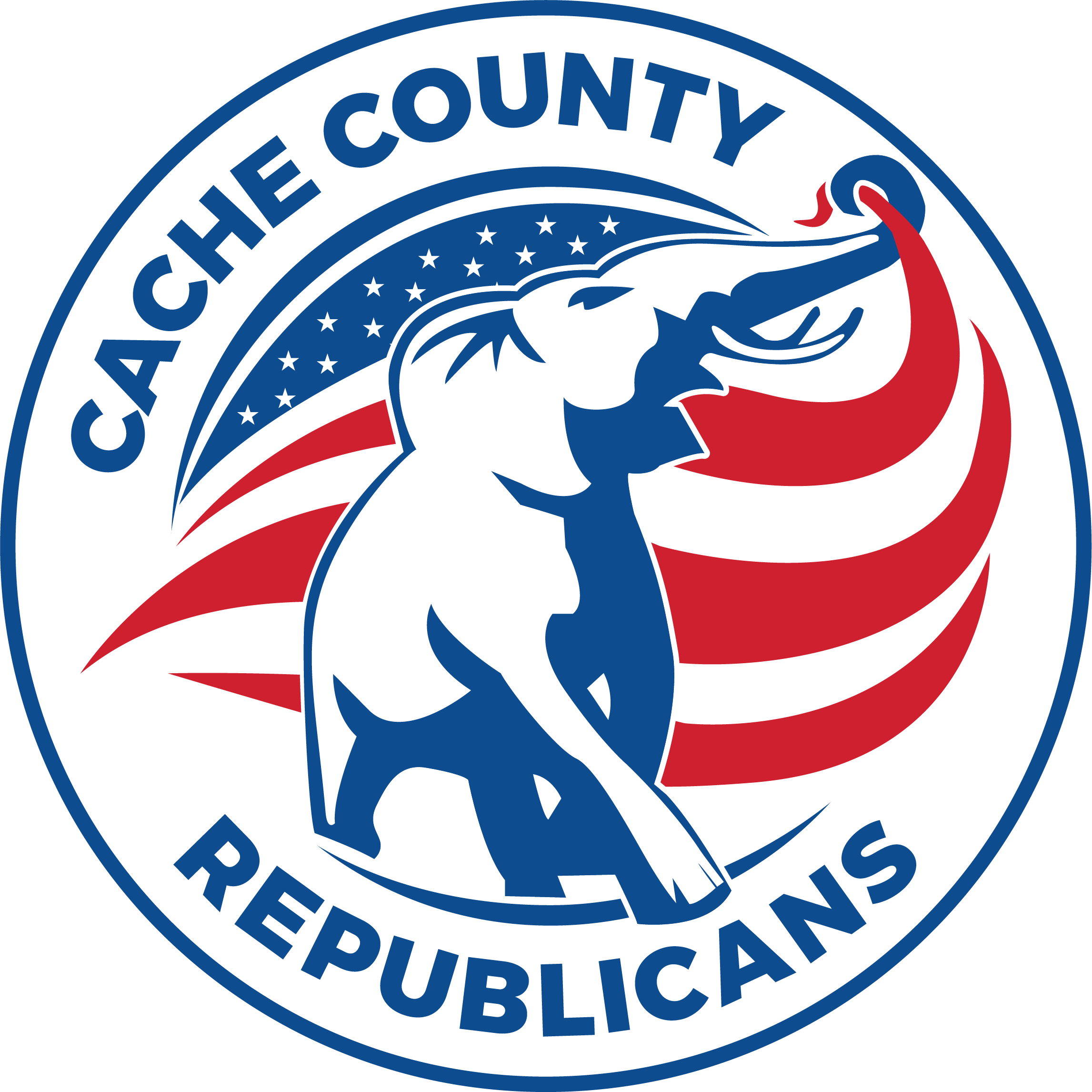 Chris Booth | Cache GOP Chair
---
DECLARATION OF CANDIDACY FORMS RECEIVED:
---
7/7/2021 PRESS RELEASE:
On Wednesday, August 4, 2021 at Sky View High School – Auditorium, the County Party will be conducting a special election to replace outgoing County Attorney James Swink. Registration will be from 6:00PM to 7:00PM, the meeting will begin promptly at 7:05PM.
Pursuant to Utah Code Section 20A-1-509.1 (5), this election will include every member of the County Central Committee (precinct chairs, vice-chairs, secretaries, treasurers; executive committee members, and elected officials). The CCC will be nominating three candidates to forward to the Cache County Council. The county council will then appoint one individual to fill the remainder of the term through December 31, 2022.
The filing period is now open. Anyone wishing to file as a candidate for the position of County Attorney must do so by emailing the completed application no later than 5 PM on Friday, July 16, 2021.
Applications need to be sent to Chris Booth at the following address: chair@CacheGOP.com